Get more
with AI-assistant for Your LinkedIn
Install divo.ai and login to Your LinkedIn Account to automate your workflows and grow your professional network
Create New Account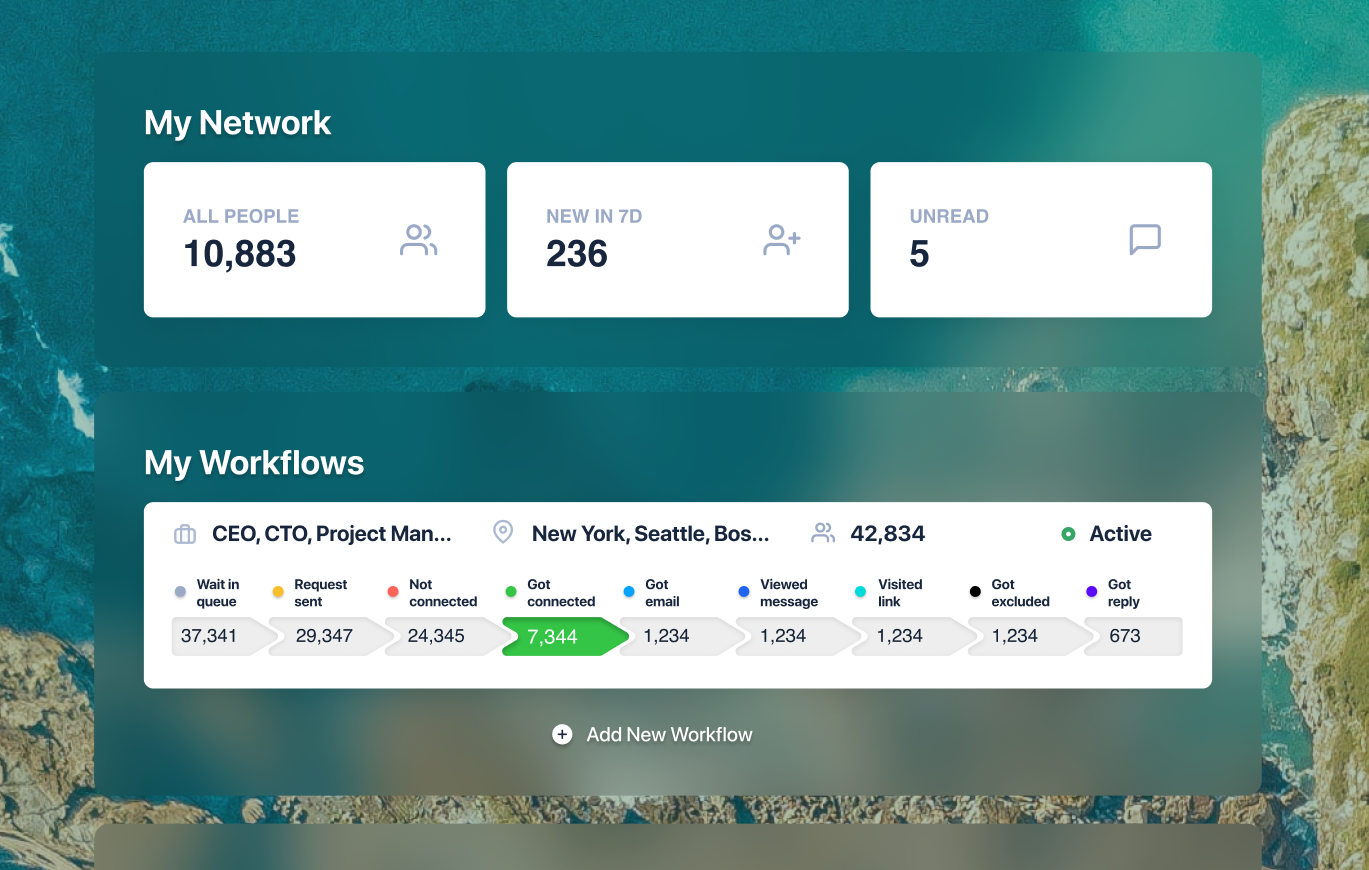 Setup in 2 minutes
Free up more time for yourself and let Divo AI-driven Assistant take care of growing your professional network.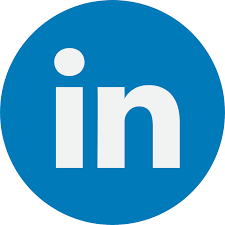 LinkedIn
Automation
Auto-Qualify
and Search New People
Divo AI will search for new profiles based on your instructions and qualify only people with biggest potential value to you and highest potential of future deals.
You don't need to buy LinkedIn Premium to make searches!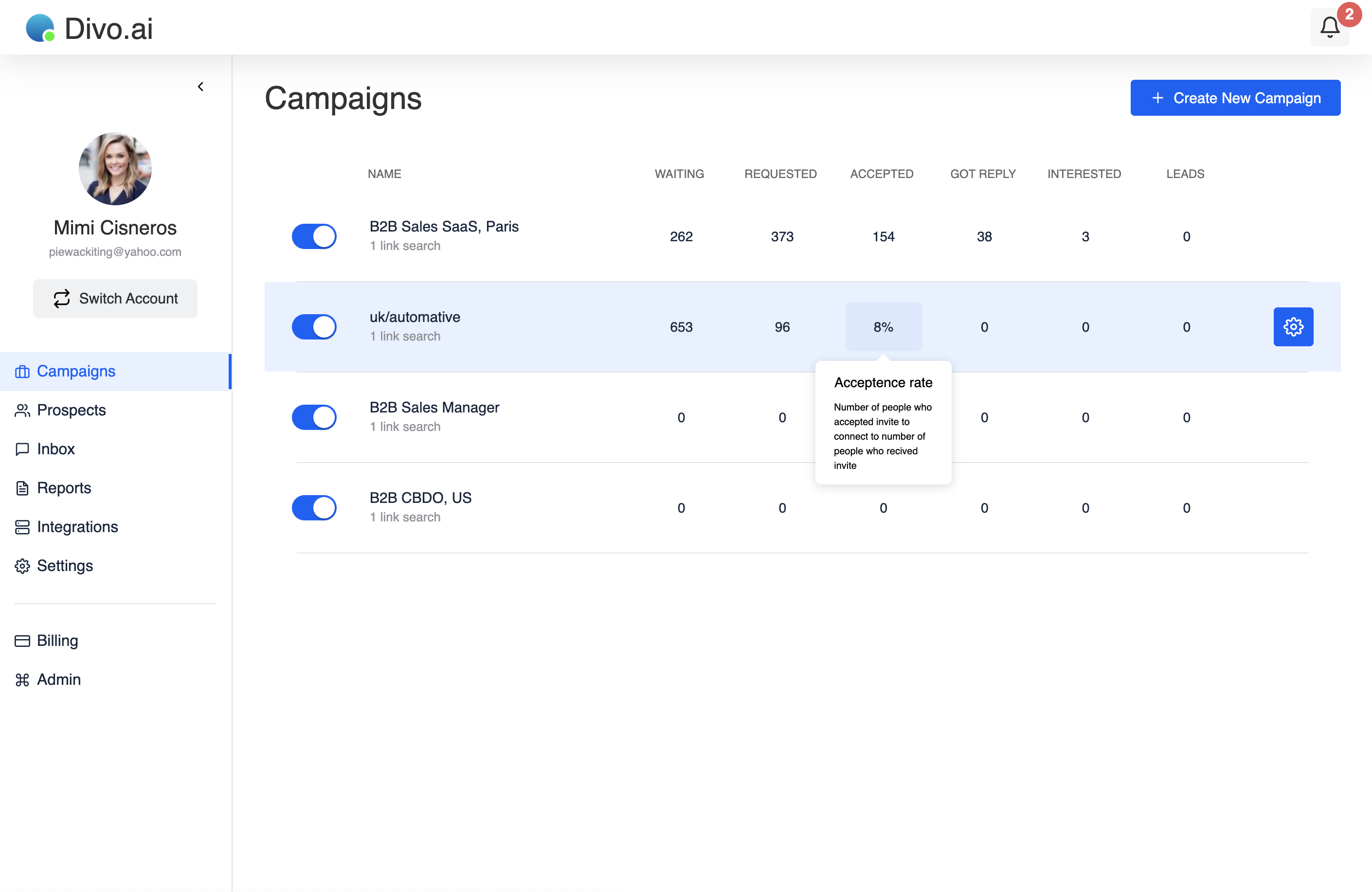 Auto-Connect
with New People
Divo AI will take care of connection process and keeping the limits of LinkedIn to ensure maximum safety of your account.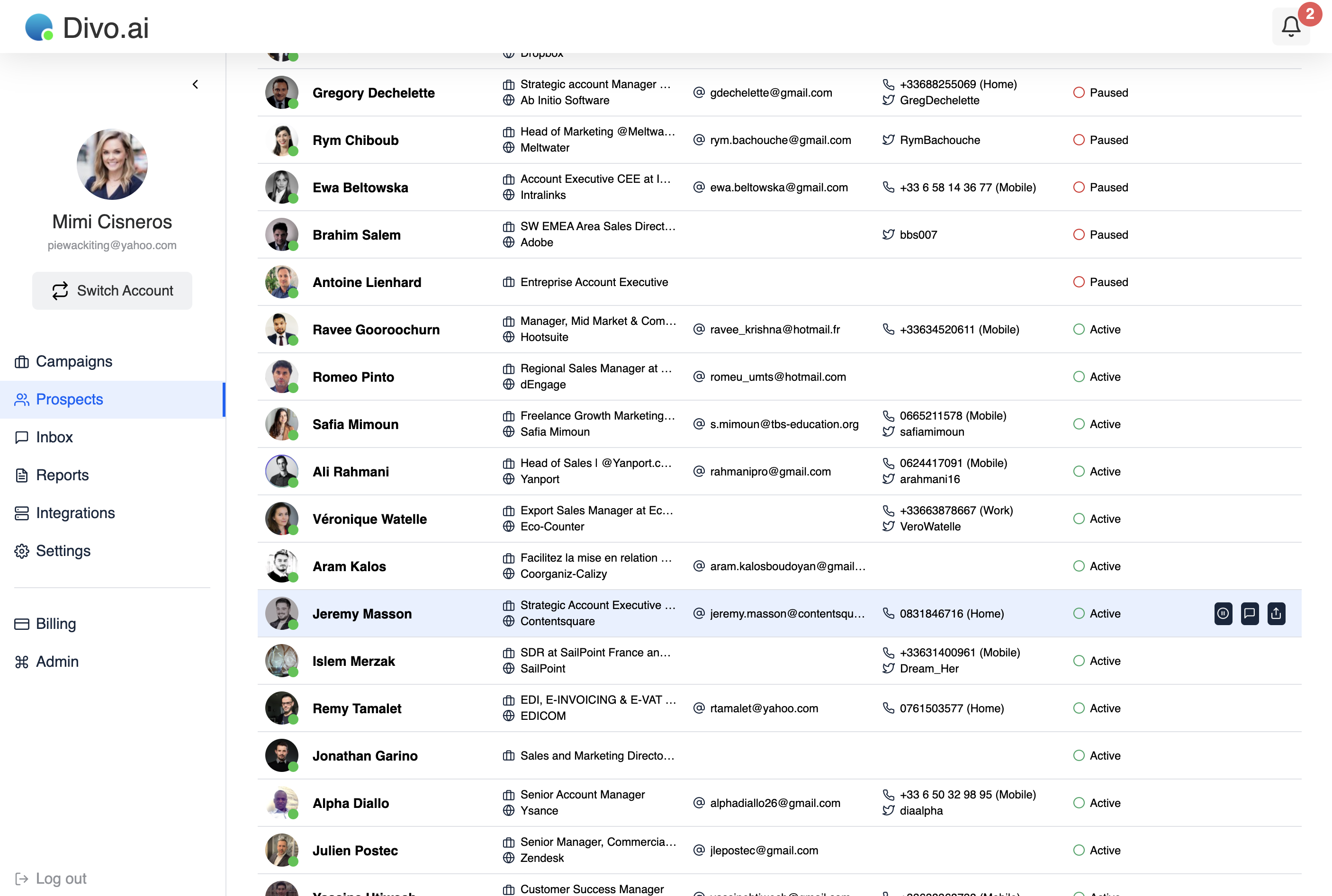 Auto-Engage
with New People
Divo AI will follow up with new people after connecting and only highlight talks that are important and need your attention.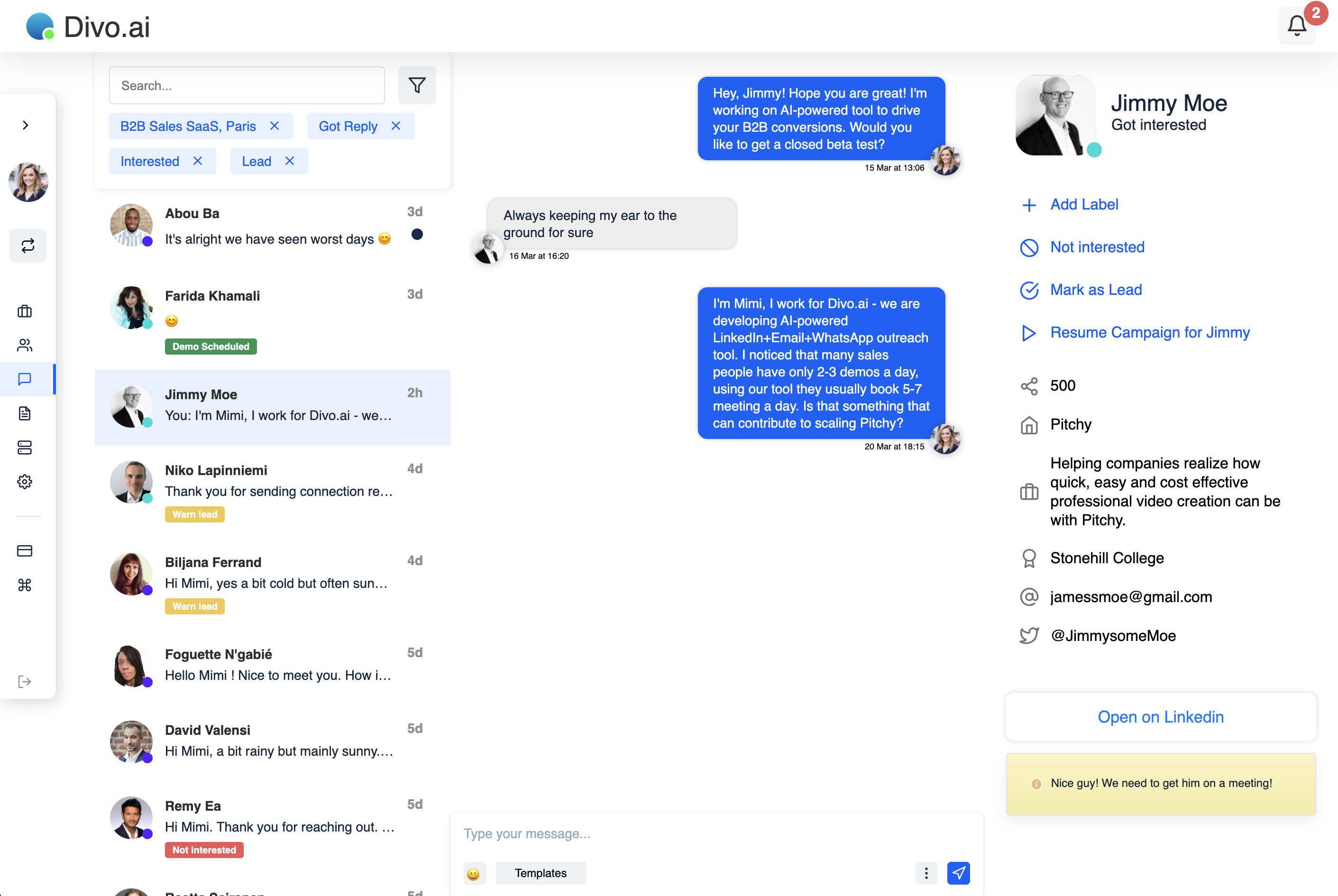 Auto-Approve
Incoming Requests
Divo AI will also qualify incoming connection requests and only approve people that have the potential value to your network.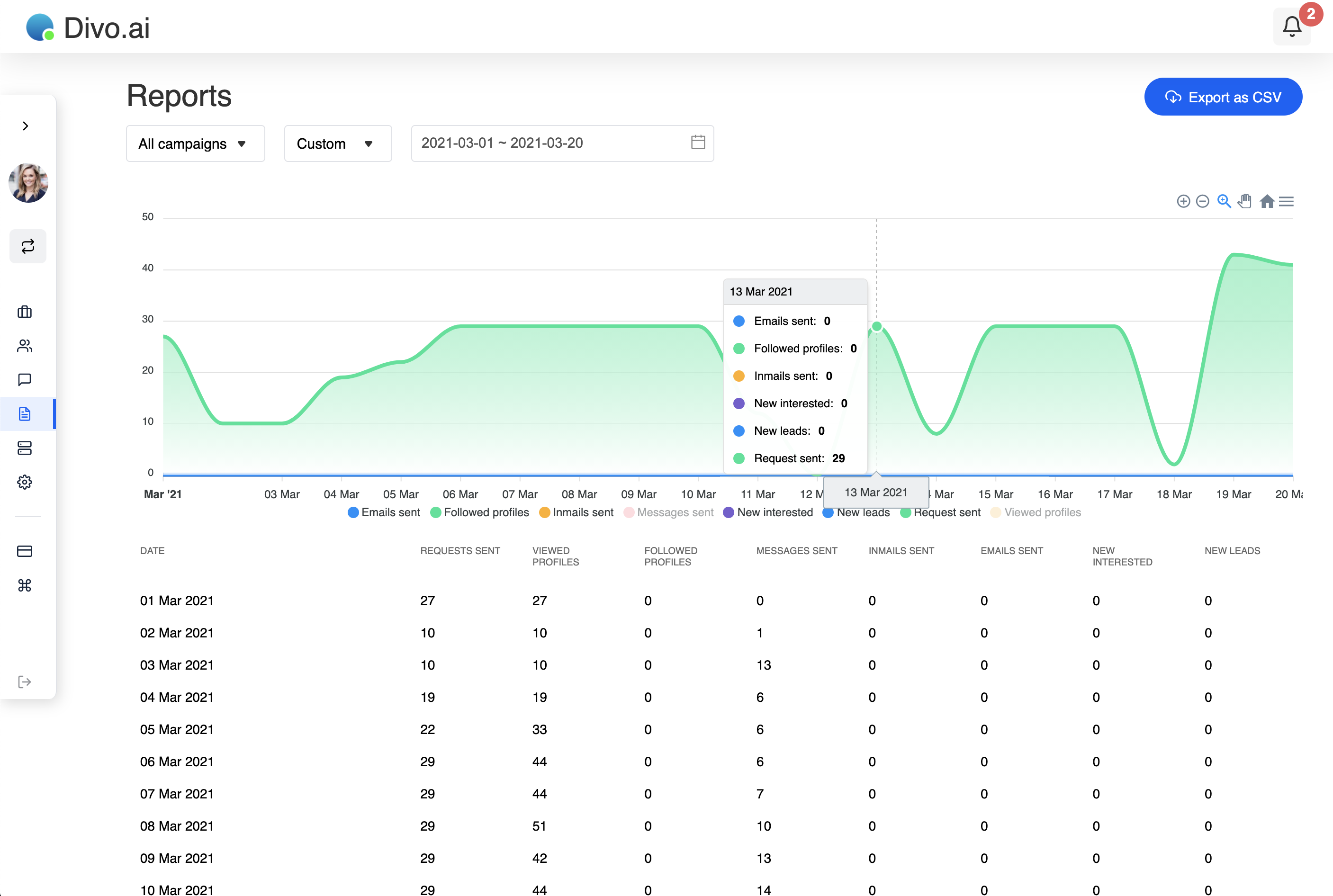 Auto-Fetch Emails
and Other Contacts of People
Your network is your biggest asset and it's very important to keep it updated. Divo AI will collect all information you might need about your network.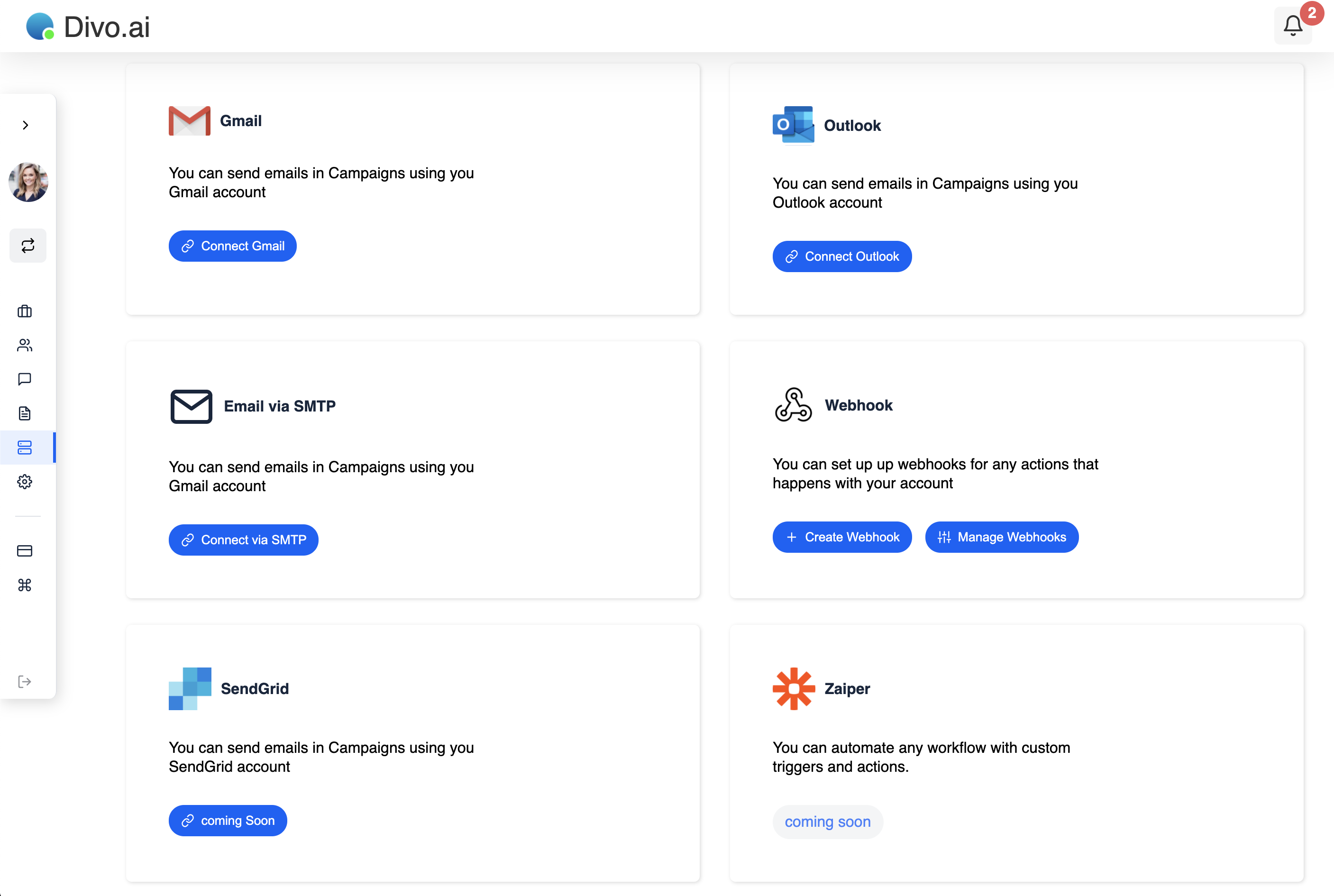 Grow Your Network, Automatically